Canary Islands Mythology Project - Gallery
Canary Islands Mythology by Georgi Kostadinov Gekos. Work in process...
The Goddesses of agriculture and fishing. Left to right: El Hierro, La Gomera, La Palma, Tenerife, Gran Canaria, Fuerteventura, Lanzarote and La Graciosa. - Oil, acrylic on canvas 100:150 cm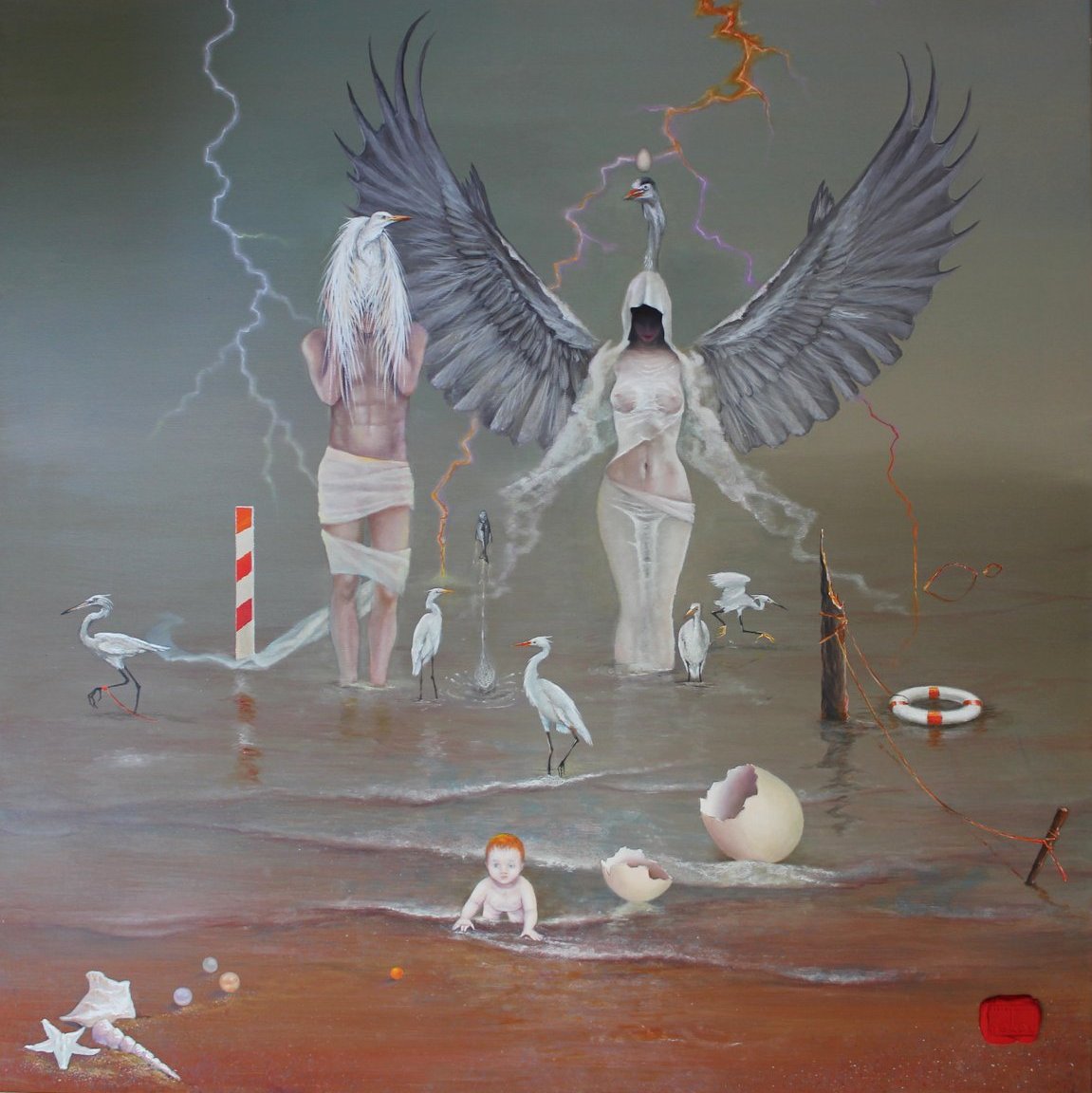 The birth of Guanches - Oil on canvas 90:90 cm.